St. Elizabeth Ann Seton Catholic Church Mission Statement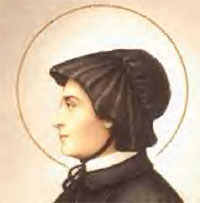 We, the Catholic Christian Community in Quinton, Virginia, under our Patroness Saint Elizabeth Ann Seton, seek to live the gospel of Jesus Christ as individuals and as a community by involving our members in worship, in learning, and in service through everyday acts of love to the elderly, the young adults, the teenagers, the children, the poor, the hospitalized, the lonely, and all who need Him.
As a community of Faith, Hope, and Love, we encourage others to share our vision and welcome them into our fellowship.
We seek to become united as a family in praising God by building each other's faith and in encouraging spiritual growth.
Through prayer we call upon the Lord to guide us in His way, asking His help in seeking not our will but that "His will be done."